Contact respective branch to register now!
'O' Level Science Laboratory Practical Exam Preparation
The Science Lab programmes that SmartLab is conducting in March 2020 for GCE 'O' Level students will be focused on preparing students for practical examinations or other assessments. Science practicals require a lot more time and resources to prepare and conduct as compared to classroom lessons. Students frequently do not get as much practice and training as they would like. Additional sessions would therefore greatly benefit them in familiarising and preparing them for science practical assessments, enabling them to feel more confident and score better.
SmartLab is one of few centres with a fully equipped, MOE-approved Science Lab (for Educational purposes).
[Home-schoolers or other learning groups who need laboratory facilities can call us for customised arrangements.]
O Level Science Lab Practical Exam Preparation (March 2020)
Price = $180 per lesson (1.5hr)
Subject

Date

Day

Time

Upper Sec Phy
Light, Lenses and Refraction

17-Mar

Tue

3.30 – 5pm

18-Mar

Wed

1.30 – 3pm

Upper Sec Chem
Qualitative analysis and Titration

18-Mar

Wed

3.30 – 5pm

19-Mar

Thu

1.30 – 3pm

20-Mar

Fri

3.30 – 5pm

Upper Sec Bio
Enzymes, Nutrients, Movement of Substances

16-Mar

Mon

3 – 4.30pm

19-Mar

Thu

3.30 – 5pm
A Level Science Lab Practical Exam Preparation (October 2020)
Price = $480 per lesson (3hr)
| | | | |
| --- | --- | --- | --- |
| Level | Date | Day | Time |
| A Level Chemistry | TBA | | |
| A Level Physics | TBA | | |
Limited seats and first-come-first-served basis.
---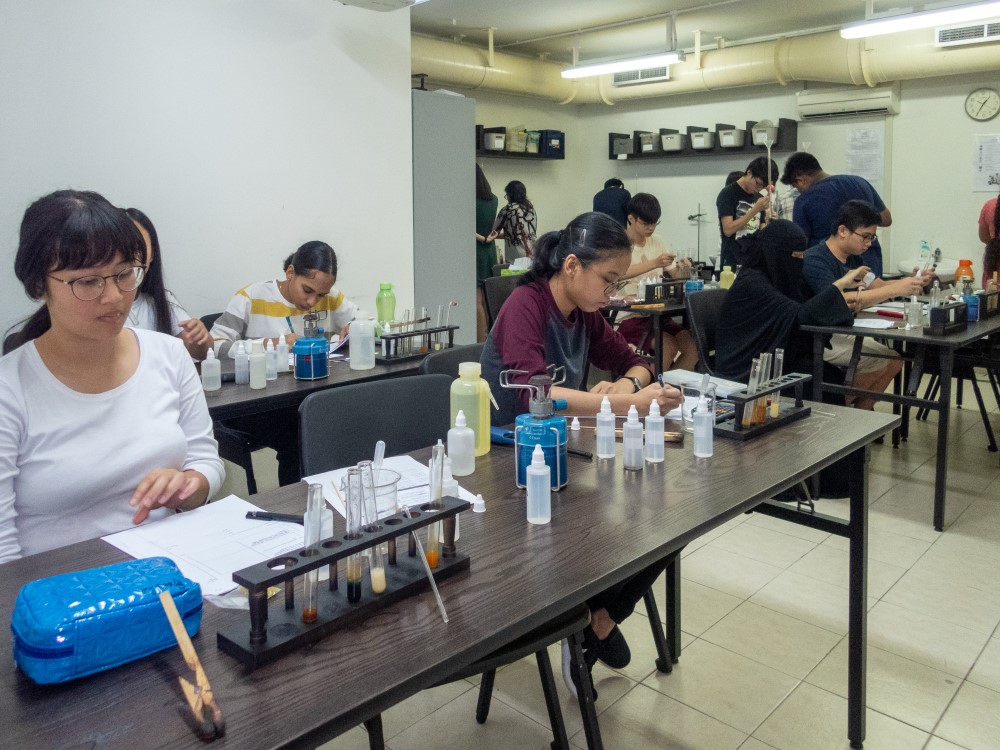 Virtual Science Practical Lab on Andriod / IOS
Smart Lab is launching an online virtual science practical lab for students to practice on. 
Contact: applications@smartlab.com.sg
With locations from north to south, east to west, it is easy to find a SmartLab near you!